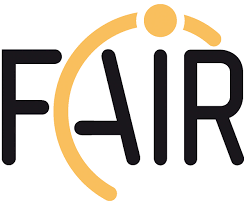 FAIR-RUSSIA RESEARCH CENTER (FRRC)
The Russian-German "FAIR-Russia Research Centre" (FRRC) was established in the Institute for Theoretical and Experimental Physics (ITEP, Moscow) in 2008.
Inauguration of FRRC has been the important stage of Russian-German cooperation development in the field of nuclear science and technique.
The aim of this project is to support mutually beneficial cooperation between the scientific groups which work on various aspects and directions of FAIR project (FAIR - Facility for Anti-proton and Ion Research), such as the accelerating physics and technologies, astrophysics, physics of plasma, the nuclear and hadron physics, the applied physics, physics fast processes occuring in materials under influence of powerful laser impulses, information technologies, etc.
This cooperation facilitates the further active integration of Russia into world and European scientific and technological space.
Recently FRRC announced two calls for applications among Russian students, PhD students and young PhDs:
Second FRRC Call for Applications among young group leaders on antiproton and ion research for 2018-2022, participating in research work on scientific topics of FAIR, the "NICA" complex (Dubna) and the U-70 accelerator (Protvino) in educational and scientific centers of the Russian Federation,
The Ninth FRRC Call for Applications among students, PhD students and young PhDs for 2018, who work in FAIR-related research, "NICA" Complex (Dubna) research and the U-70 accelerator research (Protvino) in educational and scientific centers of the Russian Federation

More information: http://frrc.itep.ru/rus/index.php/en/