IV RICH Symposium entitled 'Research Infrastructures as engines for maximising impact of Horizon Europe' took place virtually on 12-13 November 2020. The Symposium provided a comprehensive view of possibilities that the European RIs offered in terms of research resources – with particular attention to digital research resources- in order to ensure the maximum impact of the Horizon Europe programme.
Research Infrastructures provide key services to research and innovation communities, and play an essential role in extending the frontiers of knowledge, whereas Horizon Europe aims at endowing Europe with world-class sustainable research infrastructures open and accessible to all researchers in Europe and beyond, to fully exploit their potential for scientific advance and innovation.
A major goal of this part of the programme is to coordinate the development and use of RIs and enable an increased access to digital research resources, to avoid duplication and fragmentation across the European Research Area and to enhance the open science practices, while Horizon Europe in general seeks for making a substantial impact through new initiatives in place such as Missions, Partnerships, or the European Innovation Council.
Within this context, it proved to be beneficial to explore how European Research Infrastructures -including e-infrastructures- may offer key resources to these initiatives from a bottom-up approach. In particular, digital research infrastructures may play a crucial role in some of these big initiatives.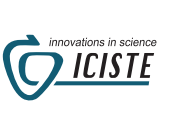 The Kick-off web conferences within CREMLINplus WP8 held in April-June 2020
During April-June 2020, 5 Kick-off web conferences with the participation of all WP8 project partners and representatives from the Russian research facilities (LIST 11) were conducted as part of WP8 activities within CREMLINplus project.
Main organiser: the International Center for Innovations in Science, Technology and Education (ICISTE) (Russia),

a lead beneficiary of the WP8 aimed at developing transnational access models for the Russian RIs.
Special attention was drawn to the two key objectives of WP8 activities:
- to contribute to overcoming the barriers that prevent European scientists from accessing Russian research infrastructures (Russian RIs)
- to support Russian RIs in setting-up the appropriate transnational access conditions to attract European researchers.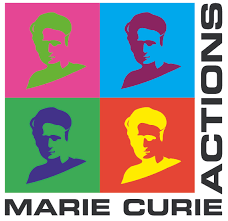 EU-Russia Cooperation: Researchers Mobility and Training Seminar, 04 June 2020
The 'EU-Russia Cooperation in Researchers' Mobility and Training' digital seminar was jointly organised by the Russian Federation's Ministry of Science and Higher Education and the European Commission.
The purpose of this digital seminar was to present EU and Russian funding opportunities for EU-Russia researcher mobility and training. The forum discussed their impact via testimonials by Russian and EU scientists. Special attention was given to the open Horizon 2020 call for Marie Skłodowska-Curie Individual Fellowships.
The audience consisted mainly of representatives of Russian and European universities and research organisations, young doctoral students, postdocs, and other categories of research staff. The overall number of on-line participants was more than 300 people from Europe, Russia and all over the world.
All presentations are available At the website of the Russian MSCA NCP (HSE of Economy):
Link to the live streaming: https://www.youtube.com/watch?v=G1MGca18IQU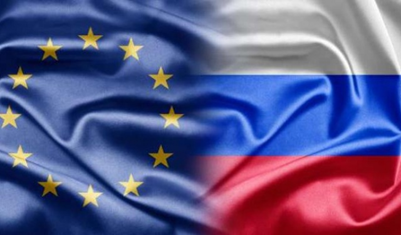 EU-Russia Joint Science and Technology Cooperation Committee met via video conference.
The meeting, co-chaired by Maria Cristina Russo, R&I Director for International Cooperation, and Mikhail Romanovsky, Director of the State Scientific and Technological Policy Department of the Ministry of Science and Higher Education of the Russian Federation, highlighted the good level of cooperation between the EU and Russia in research and innovation, and focused on reviewing the implementation of flagship initiatives and joint priority projects, in particular in the fields of research infrastructure, health and civil aeronautics.
The participants were addressed by R&I DG Jean-Eric Paquet, Natalya Bocharova, Deputy Minister of Science and Higher Education of the Russian Federation, and Markus Ederer, EU Ambassador to the Russian Federation. DG Paquet stressed that, with a view to such truly global challenges as climate change and the Covid-19 pandemic, rarely has there been a moment in our lives in which our societies expect so much from science. He noted how important it was for science to inform the policy responses to global challenges and for science to be open and international.
The participants also discussed other areas of common interest, including COVID-19. They agreed to jointly develop an operational orientation document outlining possible cooperation priorities and instruments that could facilitate cooperation under the future Horizon Europe and the Russian State Programme 'Scientific and Technological Development of the Russian Federation'.

IDENTIFYING THE CHALLENGES IN MANAGING RESEARCH INFRASTRUCTURES IN RUSSIA AND APPROPRIATE TRAINING PROGRAMMES
(A SURVEY, CREMLINplus project, WP9)
This survey is conducted within the CREMLINplus project (Grant 871072) of the EU Research and Innovation Programme Horizon 2020.
The main respondents to the survey are the managers and operators of the 11 priority Russian research infrastructures mentioned in the list, recommended by the Ministry of Science and Higher Education of the Russian Federation (LIST-11) and the 5 Russian megascience projects.
The CREMLINplus project will use the survey results to fulfill the following tasks of the project:
- identification of managerial challenges facing the Russian research infrastructures (RU RIs);
- launch of a specific "CREMLIN plus Fellowship Programme", aimed at supporting the participation of managers
and operators of the RU RIs in thematic and horizontal courses, summer schools and workshops dedicated to
improving their skills and ways of managing RU RIs in different thematic areas;
- organisation and delivery of staff/knowledge exchanges between EU and RU RIs;
- launch of the pilot mentoring/coaching Programme for leaders of RU RIs.
The Survey is available (in Russian) via a link:
The Survey is available (in English) via a link: