WORKSHOP "BUILDING LEADERSHIP IN EUROPEAN RESEARCH INFRASTRUCTURES"
COMMON CHALLENGES, BEST PRACTICES AND FUTURE PERSPECTIVES OF RI STAFF TRAINING
Successful Research Infrastructures are built and run with managers not only skilled in general leadership but also with knowledge and experience of the unique setting of a research infrastructure. This meeting will bring together the RI community to share examples and successful outcomes of training programmes specific to RI leaders, and to define the future training landscape in RI management. There will also be an interactive workshop and a dedicated RI management training session.
Date: November 20th-21st, 2019
Venue: Le Palais des Académies, Rue Ducale 1, 1000 Bruxelles - Belgique
Preliminary agenda:
Contacts:
This email address is being protected from spambots. You need JavaScript enabled to view it.
Travel and accommodation costs for participants from non-RItrain beneficiaries will be reimbursed.
Berlin Science Week is an international gathering, bringing together people from the world's most innovative scientific institutions to celebrate science, to connect and engage with the local and international science community and the public. It is dedicated to the dialogue between science and society to inspire a deeper understanding of our world. Berlin Science Week fosters interdisciplinary exchange and encourages participants to connect and learn from each other.
The digital transformation of our societies, new technologies in health, understanding blockchain, the art to shape the earth, the importance of free speech on campus, the human production of sound or the creative potential of virtual reality, big data and artificial intelligence – in 2018, these and many other topics wer presented and discussed in more than 100 events, organised by renowned national and international institutions.
Berlin Science Week is kindly supported by the Governing Mayor of Berlin, Senate Chancellery – Higher Education and Research and is coordinated by the Falling Walls Foundation.
In 2019, Berlin Science Week will again take place between 1—10 November.
Date: 1-10 November, 2019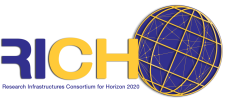 III RICH Symposium:
"
European Research Infrastructures: from WP 2020 calls to Horizon Europe"
MCE Hôtel de la Poste - Tour & Taxis
Avenue du Port, 86c bte 316
The III RICH Symposium: European Research Infrastructures: from WP 2020 calls to Horizon Europe
Date: May 14th 2019
Venue: MCE (Conference & Business Centre) Rue de l'Aqueduc 118, 1050 Brussels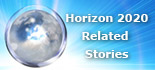 The most recent Success stories from EU Research. Select a theme or country from the menus on the left to see more articles