Deepening EU-Russia strategic cooperation in the area of
Research Infrastructures: challenges and new opportunities
The information day
National University of Science and Technology MISIS
H2020 National Contact Point for Research Infrastructures in Russia
Moscow, 19 December 2017, Tuesday, 08.45-13.30

The "Deepening EU-Russia strategic cooperation in the area of Research Infrastructures: challenges and new opportunities" information day will be held at the National University of Science and Technology MISIS (NUST MISIS) in Moscow on December 19, 2017 starting at 9.30.
This event is initiated by the Ministry of Education and Science of the Russian Federation and European Commission.
The host organisation is NUST MISIS.
The information day will target the area of Research Infrastructures within Horizon 2020 Work Programme 2018/2020, which has been published on 27.10.2017.
Read more: "Deepening EU-Russia Strategic Cooperation in the Area of Research Infrastructures: challenges and...

The Work Programme 2018-2020 of Horizon 2020, the EU's Research and Innovation funding programme, was launched by the European Commission on October 27, 2017
Horizon 2020 is the largest multinational programme dedicated to research & innovation and it is "open to the world". This means that researchers, universities, research organisations, companies and non-governmental organisations from across the globe can apply to participate in the activities of the Work Programme carried out mainly through calls for proposals.
The calls of the Work Programme launched today represent a major investment of €30 billion and they offer an extraordinary occasion for the scientific community and innovators in third countries to tap on the opportunities offered by Horizon 2020 working together with counterparts from the EU and countries associated to Horizon 2020 in areas of mutual interest.
In addition to this general opening, in this Work Programme, international cooperation in research and innovation has been strengthened through the inclusion of a list of 30 flagship initiatives with specific countries in areas of mutual benefit worth over €1billion.
For information please find:
- the Press Release and Fact Sheet prepared for the launching of the Work Programme in the link: http://europa.eu/rapid/press-release_IP-17-4122_en.htm,
- attached presentation highlighting International Cooperation and the list of international cooperation flagships,
- enclosed a list of Information Days including web links that will permit you to follow them remotely.

THE SEVENTH INTERNATIONAL CONFERENCE ON CRYSTALLOPHYSICS AND DEFORMATION BEHAVIOR OF ADVANCED MATERIALS

NATIONAL UNIVERSITY OF SCIENCE AND TECHNOLOGY MISIS
MOSCOW, OCTOBER 02- 05, 2017
http://www.crystal.misis.ru/

ROLE OF MEGASCIENCE PROJECTS IN PROMOTING RUSSIAN TECHNICAL UNIVERSITIES AND RESEARCH CENTERS IN GLOBAL EDUCATION AND RESEARCH AREA
SESSION, OCTOBER 03
Research Infrastructures are one of the most efficient tools to facilitate international cooperation in science, technology and education.
They offer high quality services to Users from different countries, engaging young people, attracting new Users and preparing the next generation of researchers.
On the other hand, as scientific research facilities become larger, more complex, and require more resources the joint effective construction and operation of Research Infrastructures has become a key priority and needs greater coordination and collaboration on a global scale.
Innovative research in nearly all scientific fields today requires complex facilities and cutting-edge technologies. Efficient Mega science facilities enable the greatest discoveries in science and technology, attract researchers from around the world and build bridges between research communities. They allow the training of researchers and facilitate innovation and knowledge sharing.
Read more: THE SEVENTH INTERNATIONAL CONFERENCE ON CRYSTALLOPHYSICS AND DEFORMATION BEHAVIOR OF ADVANCED...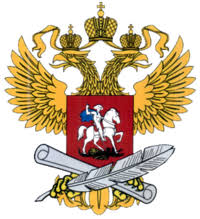 10TH MEETING OF GROUP OF SENIOR OFFICIALS ON GLOBAL RESEARCH INFRASTRUCTURES
The 10th Meeting of Group of Senior Officials (GSO) on Global Research Infrastructures (GRI) will be held in the Russian Federation on October 9-12, 2017:
National Research Centre «Kurchatov Institute» (NRC KI, Moscow, ), Joint Institute for Nuclear Research (JINR, Dubna) and the Petersburg Nuclear Physics Institute named by B.P. Konstantinov (PNPI, Gatchina).
The organiser of the event is the Ministry of Education and Science of the Russian Federation.
The official language is English.
The GSO proactively works to identify opportunities for international collaboration among Research Infrastructures that are proposed by its members: it has identified five Case Studies and has carried out an analysis on their potential as Research Infrastructures for global collaboration.
Since March 2011, the GSO has been chaired once by the European Commission, the United Kingdom and Australia, and twice by South Africa, Germany and Italy. The current Chair is Italy; forthcoming host is the Russian Federation for the 10th GSO Meeting in October 2017 in Dubna, followed by the United States of America in Spring 2018 and the United Kingdom in Autumn 2018.
Web site of the event: https://gso.msk.ru/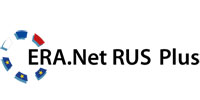 ERA. NET RUS PLUS CALL 2017 FOR INNOVATION PROJECTS
The goal of the call is to create a long-term research and development collaboration in the field of innovation between EU Member States / Countries Associated to H2020 and Russia.
The countries participating in the ERA. Net RUS Plus Call for 'Innovation Projects' are Austria, Germany, Greece, Romania, Russia, and Turkey.
Researchers from Russia and Europe are invited to submit their ideas for the joint innovation projects.
EU-Russia collaborative innovation projects can be funded in research areas thematically assigned to innovative technologies of high utilization and with a high market potential and of particular importance for the EU as well as for Russia.
Read more: ERA. NET RUS PLUS CALL 2017 FOR INNOVATION PROJECTS