INTERNATIONAL SUMMER SCHOOL "HIIGHER EDUCATION AND ACADEMIC MOBILITY OF YOUTH AT CONTEMPORARY INTEGRATION PROCESSES"
Jean Monnet Centre of Excellence and Centre for Studies of International Organizations and Networks welcomes students to take part in the International Summer School "Higher Education and Academic Mobility of Youth in Contemporary Integration Processes".
The Summer School is intended for undergraduate and graduated students, including young scientists and Ph.D. students from Russia and European countries.
The main task of Summer School is to present and discuss international youth mobility experience aimed at obtaining professional education, practice and work in the framework of integration processes.
The event will take place at Tomsk State University on 2-5 July, 2017.

Deadline for applications is June 1, 2017
Further information is available at:
http://cees.tsu.ru/en/news/2017/03/30/international-summer-school-higher-education-and-academic-mobility-of-youth.html
OPEN INNOVATIONS: DIGITAL ECONOMY. CHALLENGES OF GLOBAL TRANSFORMATION
Moscow, October 16-18, 2017
15000 participants, 700 speakers, 99 countries, 150 interactive sessions
III All-RUSSIA SCIENTIFIC FORUM " SCIENCE OF THE FUTURE – SCIENCE OF THE YOUTH"
The 1st International Scientific Conference "Science of the Future" took place in St. Petersburg, September 2014
The 2-d edition of the conference was held in Kazan, September 20-23, 2016
The 3-d forum will be held in Nizhny Novgorod, 12-17 September 2017
Conference organizer: the Ministry of Education and Science of the Russian Federation
500 PARTICIPANTS, 50 EVENTS, 360 PROJECTS, 100 EXPERTS

Website: http://sfy-conf.ru/en/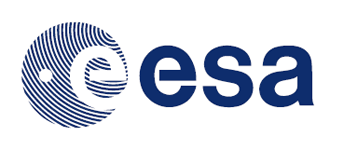 EUROPEAN SPACE AGENCY TO SUPPLY CAMERAS FOR RUSSIAN LUNAR MISSION

With plans to blast off to the Moon in 2019, Russia have enlisted the help of the European Space Agency (ESA) to provide high-resolution cameras necessary for the landing of the spacecraft as Russia prepares to initiate its new lunar exploration program.
The first mission of Russia's lunar program, Luna-Glob, will be one of five spacecraft that is intended to fly to the Moon to study its south pole from both space and on the ground, with further craft aiming to return lunar soil samples back to Earth with a device also supplied by ESA.
"We hope, at least as of today all agreements have been reached, that the European Space Agency will take part in lunar research," said director general of the NPO Lavochkin research and industrial association, Sergey Lemeshevsky.
"It is quite possible that ESA will take part in the development and manufacture of the high-precision landing systems. It will be the third explorer," said Lemeshevsky. "We have invited the Europeans to take part, they said 'yes' concerning soil collecting devices and 'yes' concerning high-precision cameras for the 2019 spacecraft. However talks on high-precision landing are still underway," he added.
Russia's lunar program has been years in the making, but has been repeatedly delayed. Now with ESA on board, who already have substantial investments in other Russian-EU programs such as ExoMars, the lunar mission may finally achieve its 2019 launch target.
Source of information:
https://room.eu.com/news/esa-to-supply-cameras-for-russian-lunar-mission