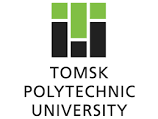 TOMSK POLYTECHNIC UNIVERSITY (TPU) LAUNCHES MASTER PROGRAM BIG DATA SOLUTIONS

This year Tomsk Polytechnic University launches a new master program Big Data Solutions, delivered in English, within the program Computer Engineering.
The graduates of the program will be world-class specialists. They will be able to participate both in large science projects such as the Large Hadron Collider and in large sectors of industry and business including bank sector, telecommunications, mining industry, energy, retail sector, logistics companies and municipal structures.
The first students will be enrolled in September 2017.
Big Data is a set of technologies that are designed to perform three operations. First, to process larger amount of data compared to standard scenarios of big data. Second, to be capable of operating ever-increasing large amounts of data. Third, to be able to deal with structured and poorly structured data in different aspects simultaneously.
The program is initially designed in English as international colleagues and business representatives are supposed to participate in its implementation.
Source of information: https://tpu.ru/en/about/tpu_today/news/view?id=2261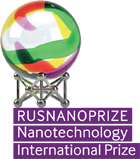 NOMINATION SUBMISSION FOR RUSNANOPRIZE 2017 IS OPEN

RUSNANOPRIZE is an annual Prize awarded in one of the following fields: Optics and Nanoelectronics; Nanomaterials and Surface Modification; Medicine, Pharmacology and Biotechnologies; Energy Efficiency and Green Technologies.
The Prize is awarded to researchers, scientists and developers (up to three people) being the authors of scientific-technological discovery or discoveries in the field of Nanotechnologies, and to the company being the first to apply the discovery (discoveries) to mass production with the annual production output of at least $10 million and reached business success through the application of the discovery (discoveries).
Financial rewards, prize symbols and honorary diploma of the Prize are awarded to inventors, scientists and developers, the authors of the R&D projects or technologies implemented into production. The company that has achieved some significant commercial success due to the implementation of these technologies is awarded with an honorary diploma and a glass ball, which is a RUSNANOPRIZE symbol.
In 2017 RUSNANOPRIZE shall be awarded for research conducted in the fields of nanomaterials and surface modification.
Nominations submission period will last till July 31.
Fore more information:
http://en.rusnano.com/press-centre/news/20170502-fiop-nominations-submission-for-rusnanoprize-2017-is-opened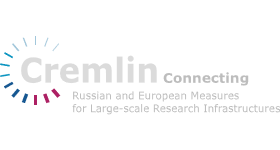 CREMLIN WP2 WORKSHOP ON "FUNDING AND JOINT RESEARCH PROGRAMMES AT THE MEGASCIENCE RACILITIES"

Long-term sustainability of the Russian Megascience facilities requires not only sufficient funding to secure their operation, but also optimized research programmes and targeted funding schemes for efficient scientific use. Various research and funding programs have been implemented in Europe on an EU-wide, bilateral or membership level, with the aim to open and optimally exploit existing research infrastructures. Coherence and coordination of the various funding and research programmes are in the prime interest to ensure maximum scientific impacts with key principles of peer review processes based on scientific merit, quality assurance and joint evaluations where different funding organizations or agencies are involved.
This CREMLIN workshop is devoted to the topic of funding and joint research programmes with a focus on European-Russian collaboration in the context of the Megascience facilities. It shall address issues on coordinated funding and research programmes between the EU or individual member (MS) states and the Russian Federation around new Megascience facilities.
The workshop will bring together representatives, experts and analysts from existing European, Russian and international institutions, funding agencies, networks and organizations in order to not only discuss from various viewpoints the opportunities and challenges of existing funding programmes and implementation schemes, but also to work out recommendations for even more targeted funding of EU-Russian joint research at research infrastructures (RI).
Date: 15-16 June 2017
Venue: European Synchrotron Radiation Facility ESRF; 71, avenue des Martyrs
38043 Grenoble Cedex 9, FranceESRF, Grenoble,
More information:
Read more: CREMLIN WP2 WORKSHOP ON "FUNDING AND JOINT RESEARCH PROGRAMMES AT THE MEGASCIENCE RACILITIES"
CREATION OF THE "CREMLIN DATA MANAGEMENT PLATFORM FOR LEPTON COLLIDERS
The Lepton Collider Platfom aims at sharing information among participants in e+e- collider studies. The creation of the "CREMLIN data management platform for lepton colliders" is completed.
The platform serves as a collaborative tool and was created in the framework of Work Package 7 (WP7) of the EU-funded CREMLIN project in order to share common experiences, software applications and hardware solutions. The participating institutes of WP7, Budker institute (BINP) and CERN, are both pursuing design studies for future e+e- colliders (SCT, FCC-ee and CLIC).
The platform can serve the wider e+e- collider community.
The website will evolve further in the coming months. In particular, more technical information will be included on the twiki page.
The platform consists of a website http://leptoncolliderplatform.web.cern.ch/
and a corresponding twiki page:
https://twiki.cern.ch/twiki/bin/viewauth/LeptonColliderPlatform/WebHome
Source:
https://www.cremlin.eu/news/2017/creation_of_the_cremlin_data_management_platform_for_lepton_colliders

THE 1ST MEETING OF BRICS WORKING GROUP ON RESEARCH INFRASTRUCTURES AND MEGA-SCIENCE PROJECTS

A two-day meeting of the BRICS Working Group on Research Infrastructures and Mega-Science projects was held in the Joint Institute for Nuclear Research, Dunba on 15-16 May 2017.
The Russian initiative on establishment of the BRICS Working Group on Research Infrastructures and Mega-Science projects was approved on 8 October 2016 at the 4th BRICS S&T&I Ministerial Meeting and recorded in the Jaipur Declaration.
The Russian delegation which was headed by Director of the Department of Science and Technology of the Ministry of Education and Science of Russian Federation Sergej Matveev acted as co-chair of the Meeting along with representatives of a delegation of China that assumed presidency of the BRICS in 2017.
The program of the first day of the Meeting includes two topical sessions and a visit to the JINR basic facilities, including the accelerator complex NICA under construction.
Speakers of the Meeting noted that the choice of JINR as the venue for the first Meeting of the Working Group reflects the fact, that in addition to the Russian Federation which is a JINR Member State and South Africa that participates in the JINR activities as an Associated Member, a high degree of cooperation was achieved with other BRICS countries: China, India and Brazil.
Source of information: http://www.jinr.ru/posts/1st-meeting-of-brics-working-group-on-research-infrastructure-and-mega-science-projects/