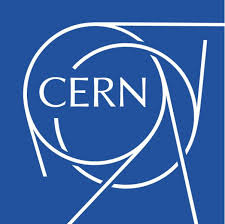 NATIONAL UNIVERSITY OF S&T MISIS TO LAUNCH INTERNATIONAL LABORATORY FOR PARTICIPATION IN CERN EXPERIMENTS SHiP AND LHCb
NATIONAL UNIVERSITY OF S&T MISIS (NUST MISIS) has become a member of an ambitious project SHiP (Search for Hidden Particles) provided by European Center for Nuclear Research (CERN) in 2015.
The purpose of the new experiment is to find an explanation for phenomena not described by the Standard Model of elementary particle physics: the existence of dark matter and the absence of antimatter in the Universe. Currently SHiP is a collaboration of 52 institutes from 17 countries.
In June 2017 MISIS has joined the LHCb, the other CERN experiment, the aim of which is to explore what happened after the Big Bang that allowed matter to survive and build the Universe we inhabit today.
About 812 scientists representing 72 different universities and laboratories from 16 countries are involved in the LHCb project (June 2017).
Currently NUST MISIS plans to launch a laboratory to implement four major projects - two of them under LHCb experiment and the other two - under SHiP collaboration. About 30 highly-qualified professionals from both Russia and abroad will work on the implementation of these projects.
It is expected that the laboratory will be opened at the end of 2017 and the projects will be successfully completed by 2020.
Within the framework of NUST MISIS and CERN collaboration, NUST MISIS and the University of Naples Federico II will launch a joint PhD program to train specialists for CERN. It is expected that the University of Zurich and the Imperial College in London will also join the PhD program.
The agreement on the establishment of the joint graduate program will be signed in early October 2017.
More information: http://en.misis.ru/university/news/5-100/2017-06/4695/